Customizing a Gift is Easy
Posted by Kristy Highness on
These days, social media can help guide you to a custom and personalized gift. No longer do you need to take notes on someone's favorite movies, foods, passions, experiences-- they put it right in your face, in their own words.
I recently helped a man's man, Ryan, create a thoughtful Christmas gift for his sister. Seriously you guys, follow these simple steps to create a gift that will blow a girl away.
We looked on her Instagram account, where we used the things she professed in her headline/bio to create her order. Something
made
just for
her
.
I hand stamped each word onto silver rings. Ryan liked
this
set, which combines gold-filled metal and silver for a beautiful stacking set.
She's a self proclaimed dreamer.
Easy,
dream.
And keep on dreaming.
She's an interior designer.
Transforming a space brings an inner peace and accomplishment.
create
went on the second ring.
She loves travel.
A global perspective and renewed excitement is important. So on one ring we put
explore.
Explore the caverns of your mind and the world.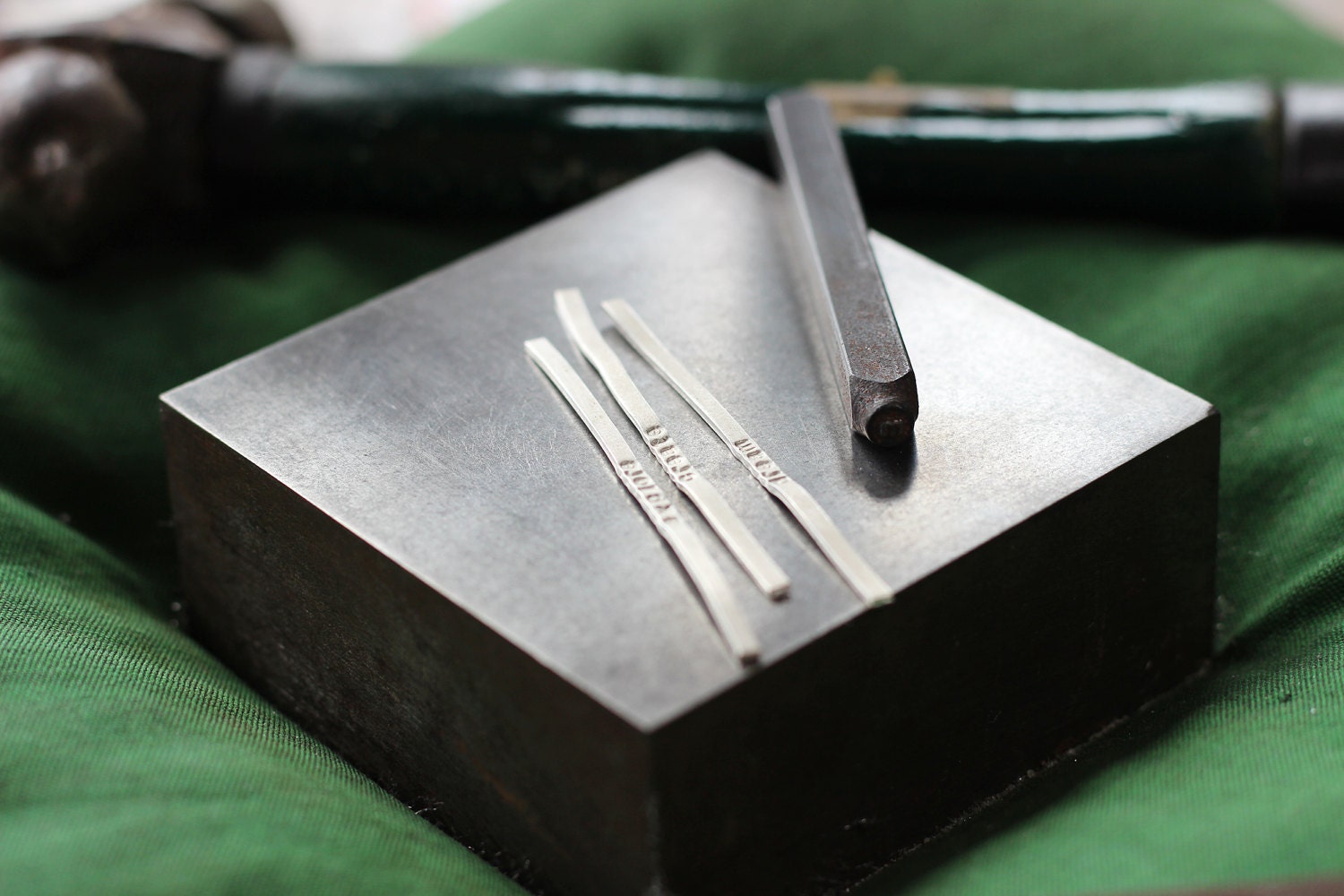 We found out his sister's size from his mom. Sometimes everyone is involved in the sneakiness.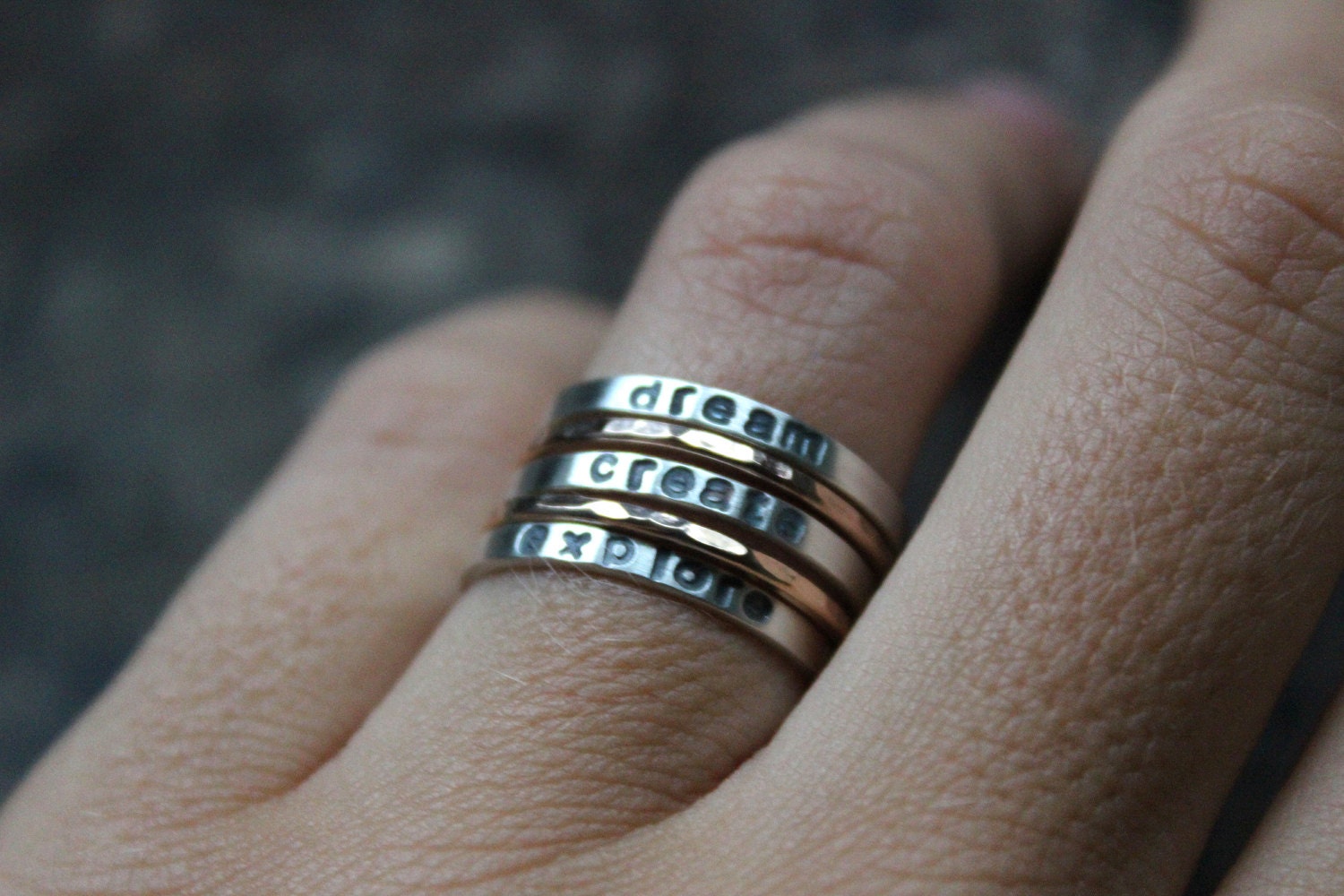 And when she opened it? Yeah, she loved it. Cause it was
made for her
.
---
Share this post
---
---
---
0 comment