Necklace Length Guide
Posted by Kristy Highness on
Necklace Length Guide
Sometimes buying jewelry online can be tough. What size ring do I wear? Should I get a ½ size? Where do I want my necklace to sit? How long is that? What is the meaning of life, anyway?
Well, we're here to help. Ring guide coming up soon, here's the scoop on necklaces:
The most common necklace length is 18".
We suggest 16" and 18" together for a layering effect-- they go together like eggs and bacon. Rule of thumb is to leave at least 2" between lengths for layering, and a slightly thicker chain to minimize tangle.
26" is our most common long length.
Here's what 16", 18", and 26" look like: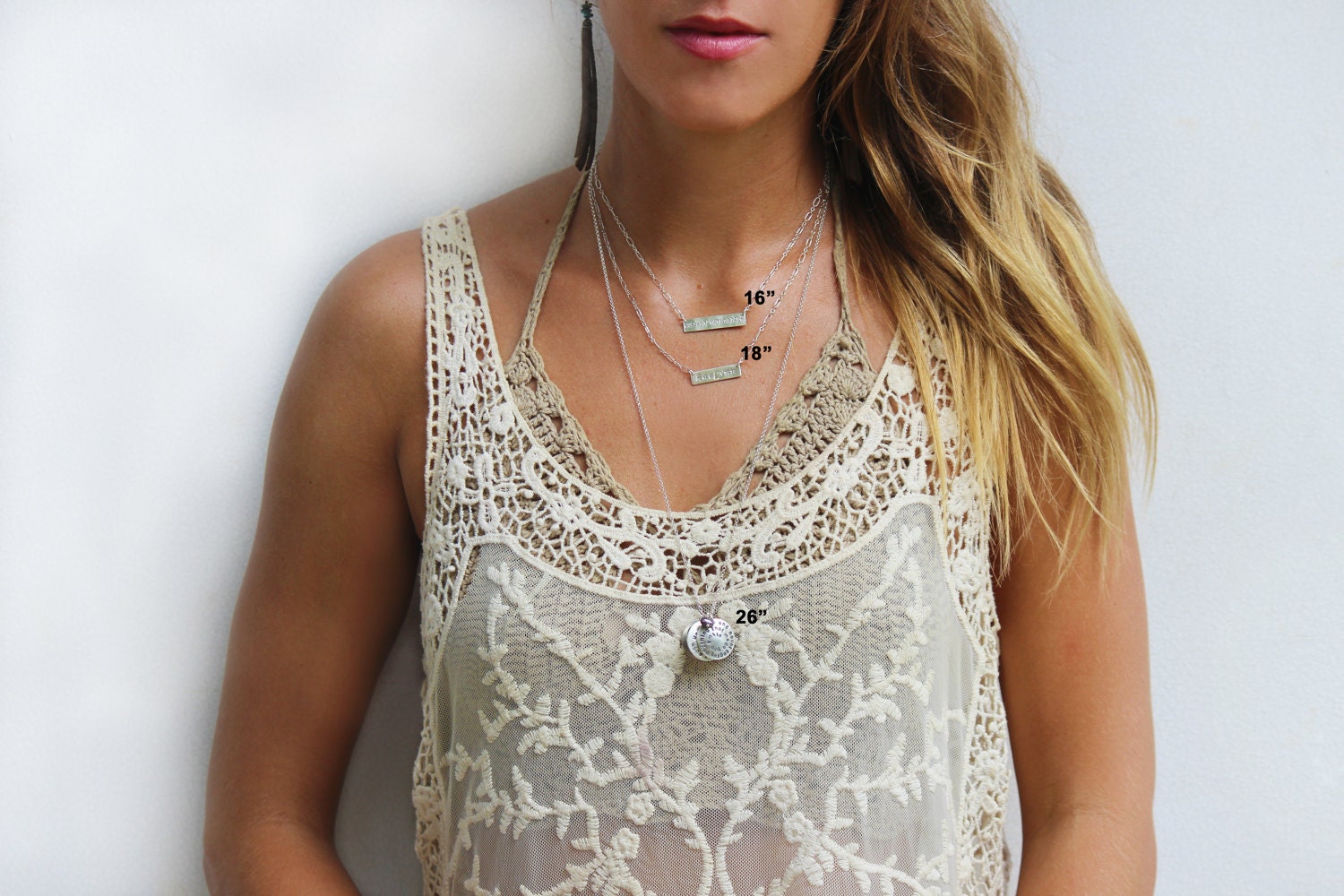 And for those lengths in between,
here's what
17"
looks like: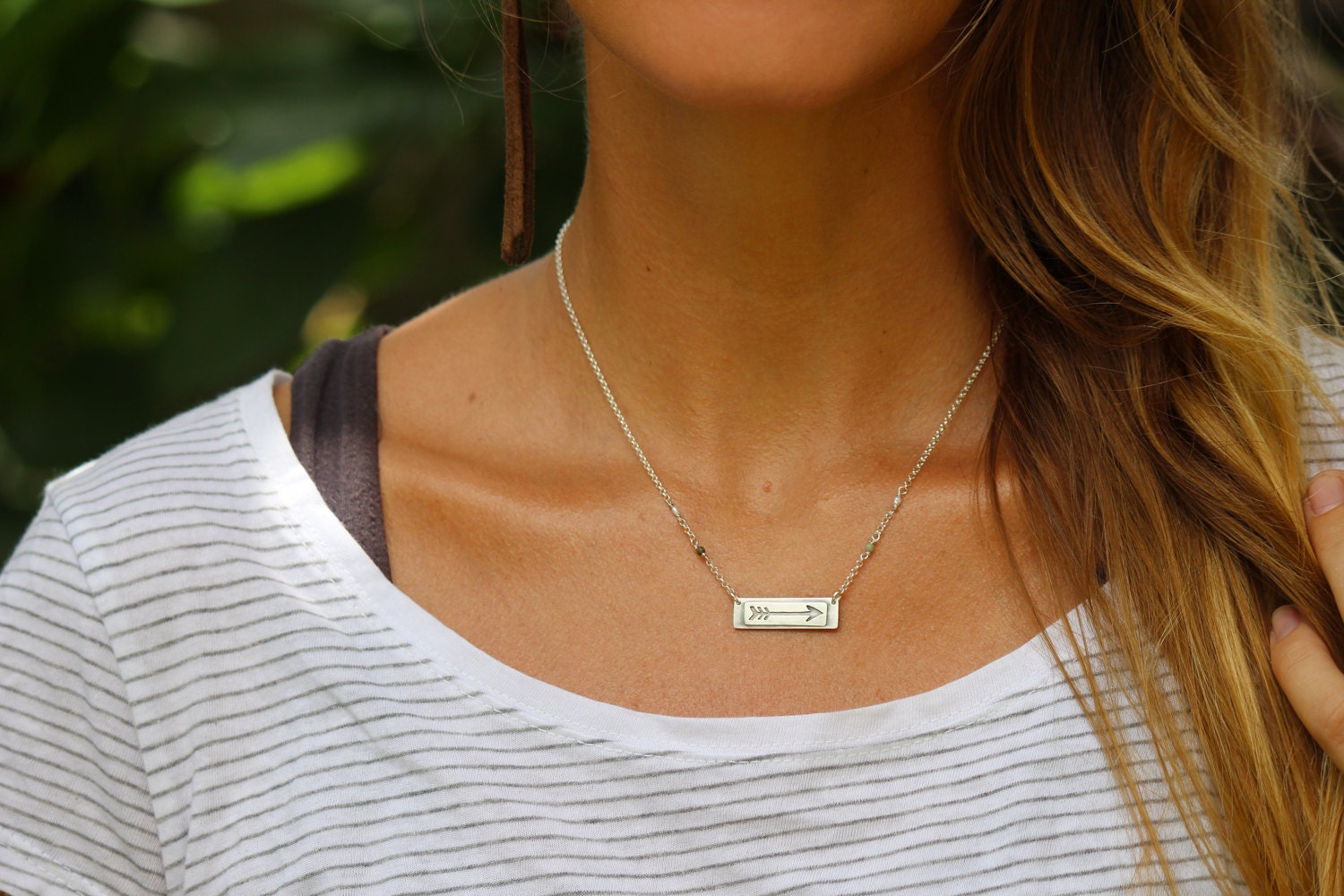 And a
15"
for a cute short look
, above the collarbone. Suggested with thin chains for a barely-there everyday necklace: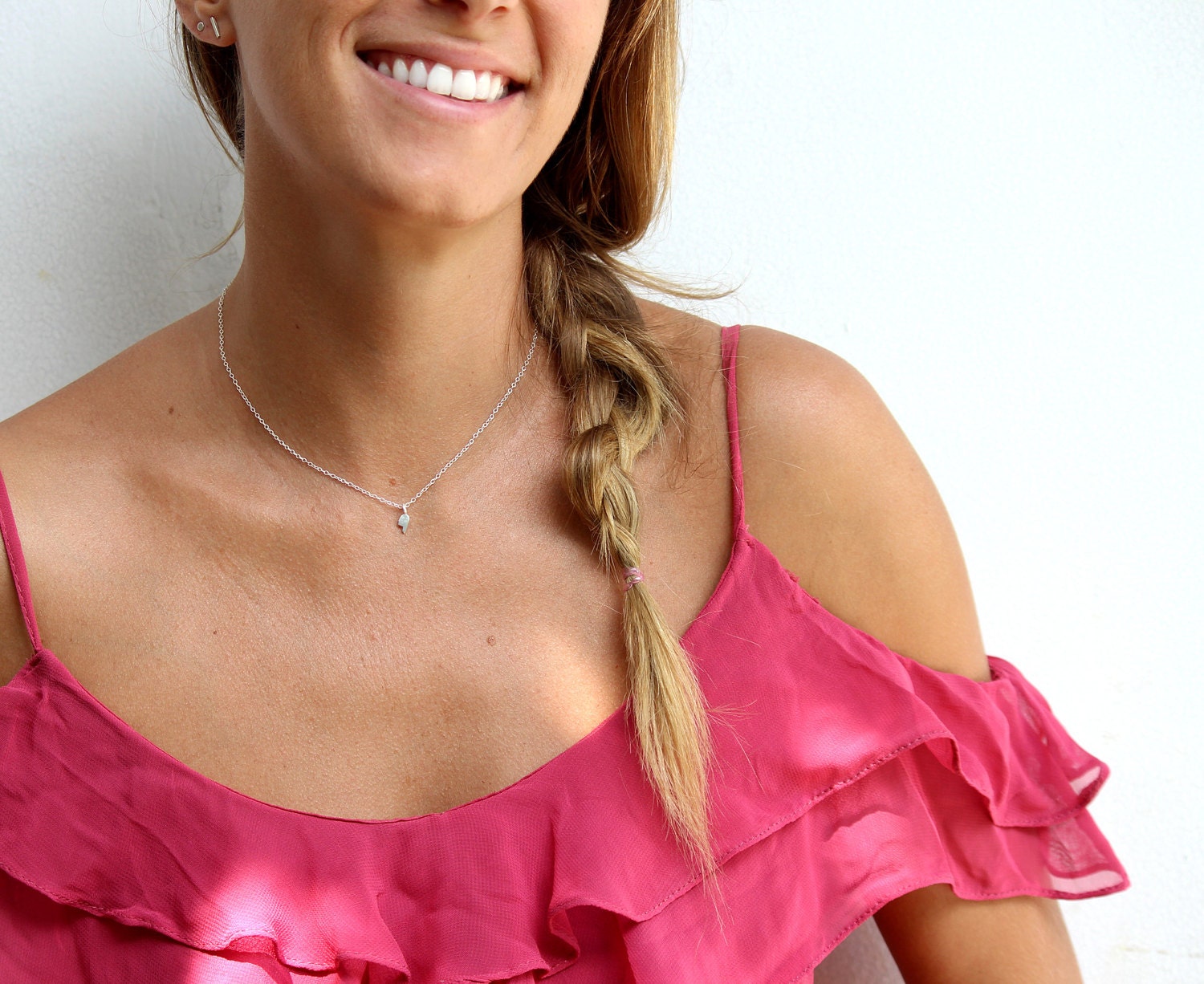 Of course, each is handmade for you, so we can make adjustments to the length. Let's create something perfect for you.
Please keep in mind this is what they look like on a person who is a size small. They may fit you differently if you have a larger neck circumference, etc.
If you have any questions, as always, just ask!
---
Share this post
---
---
---
0 comment