A Custom Order 40 Years in the Making
Posted by Kristy Highness on
When Yulia's grandmother travelled Nepal, she returned with semi precious stones as souvenirs. Small tokens of a sentiment of her trip, an adventurous wanderer of her time, a powerful Russian woman travelling the globe during an era where that was uncommon. Yulia would turn these stones in her hand as a child, imagining the places her babushka had been.
So for her sister Natasha's birthday, she finally wanted to create a wearable home for one of the stones.
Now, this stone is quite a statement piece. Think ring-pop, cocktail ring, bling bling. So we decided to create a stacking set, so some of the rings could be worn without the stone, bringing the stone out for special occasions.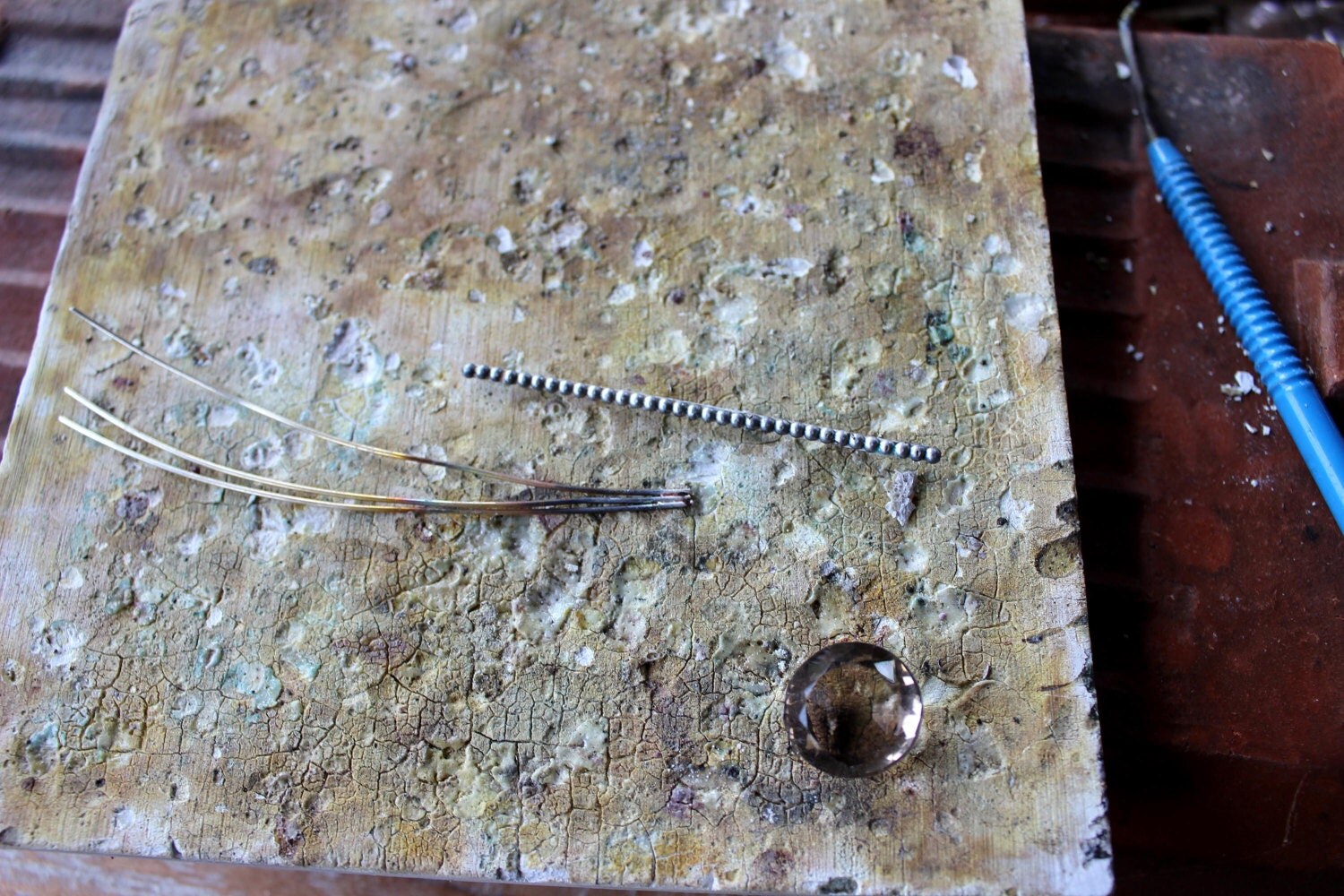 We did one of the stacking rings braided, one with a beading detail, and a hammered band for the stone ring.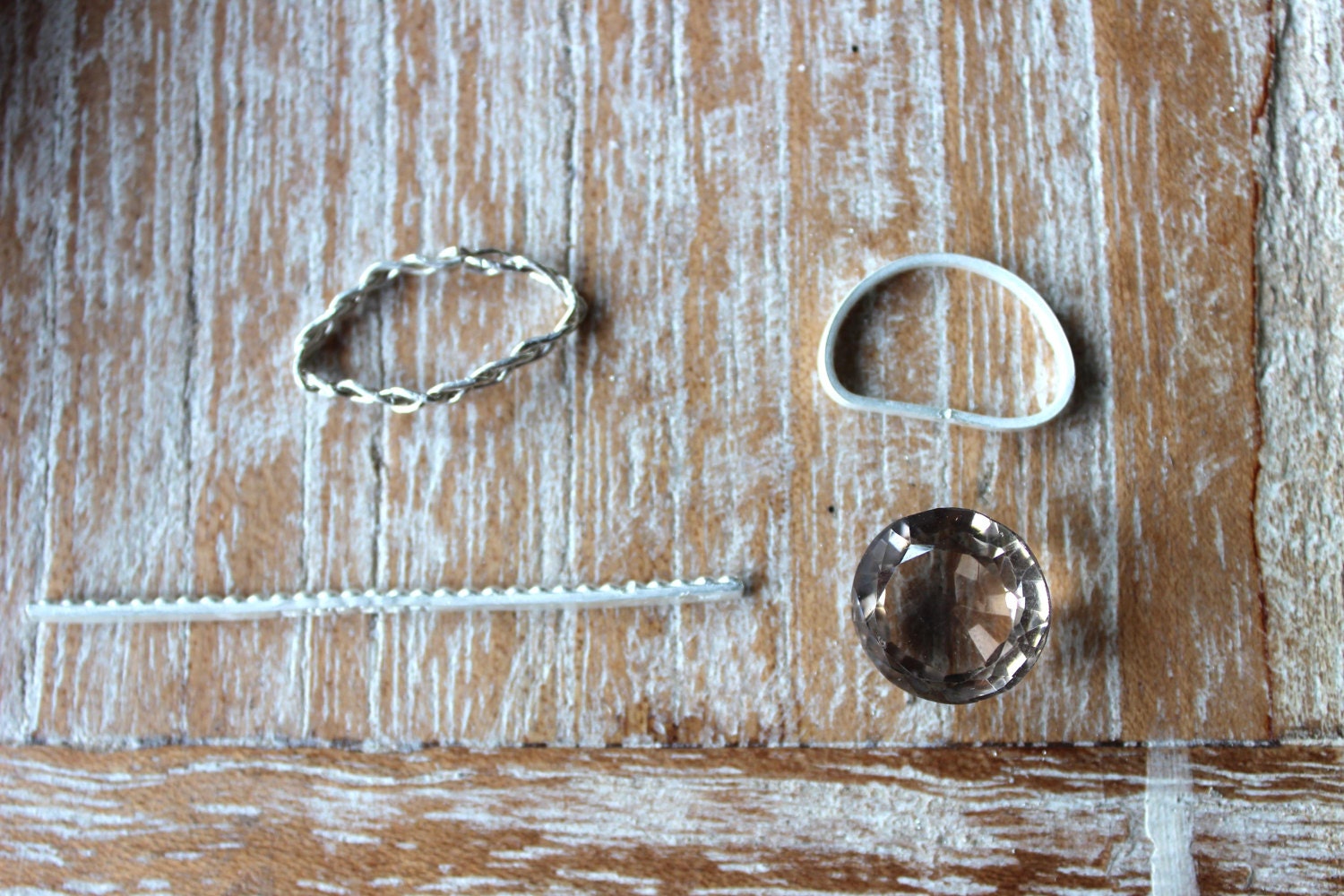 Yulia wanted as much of the stone as possible to shine, so we created a prong housing for the stone, to leave it exposed and transparent.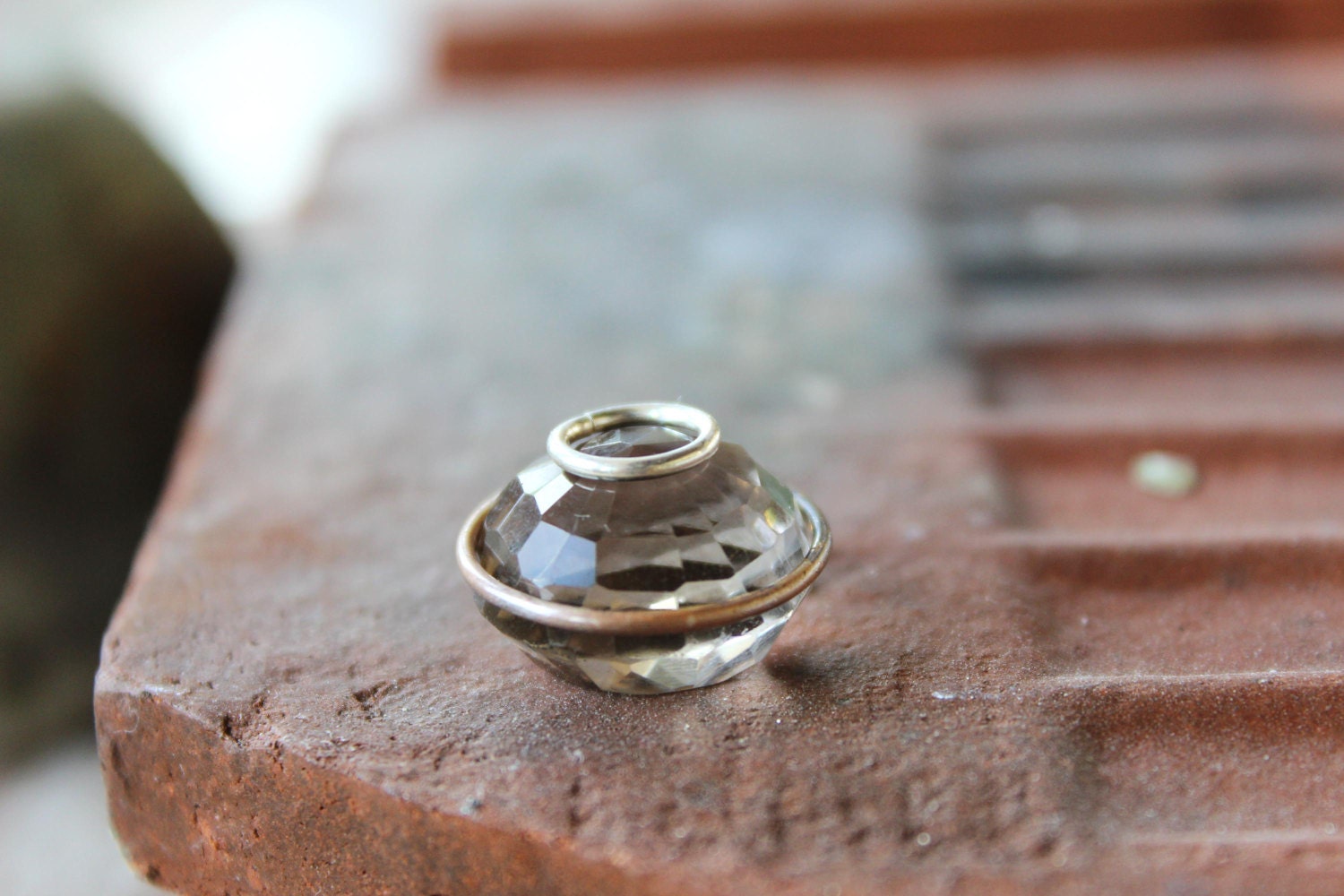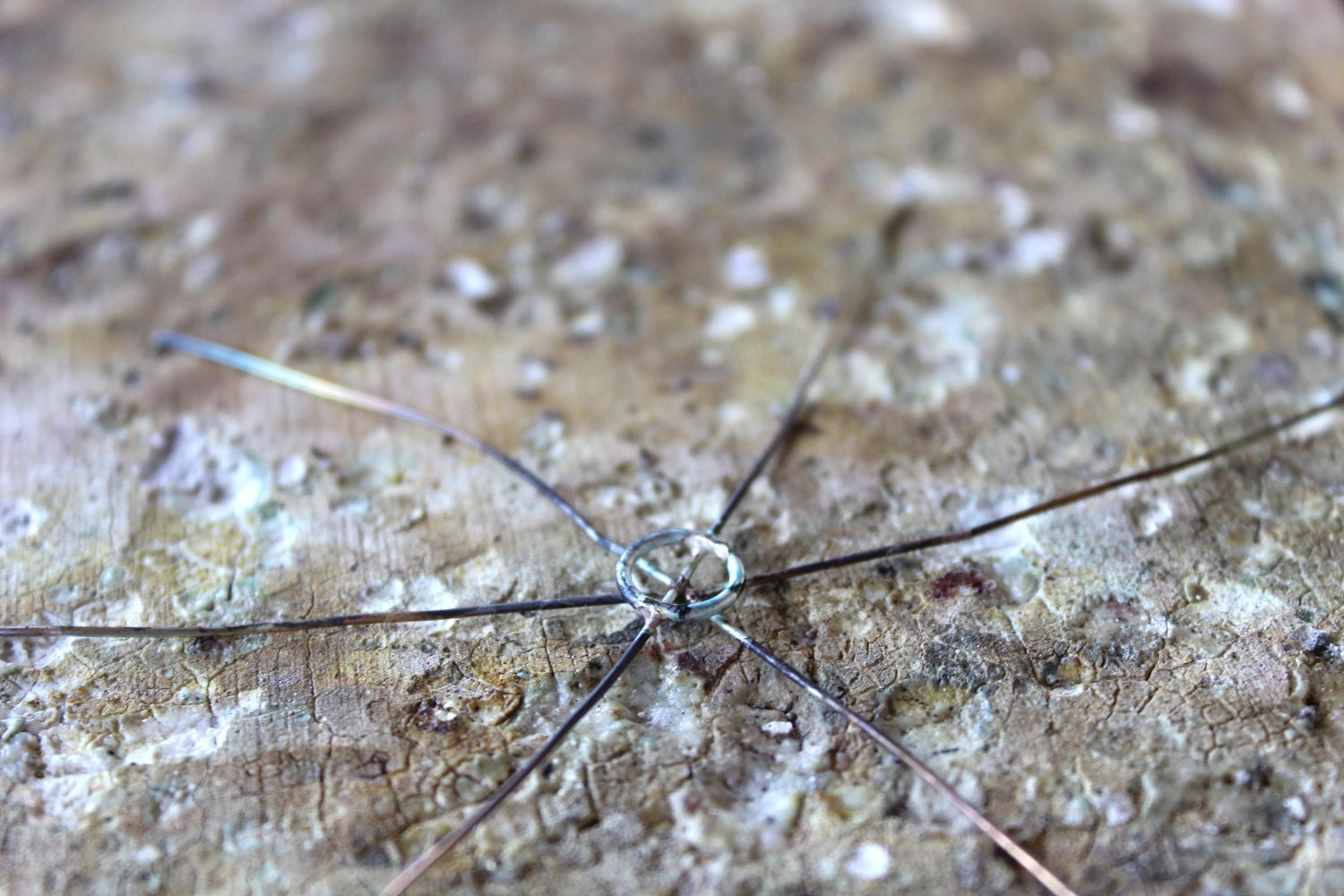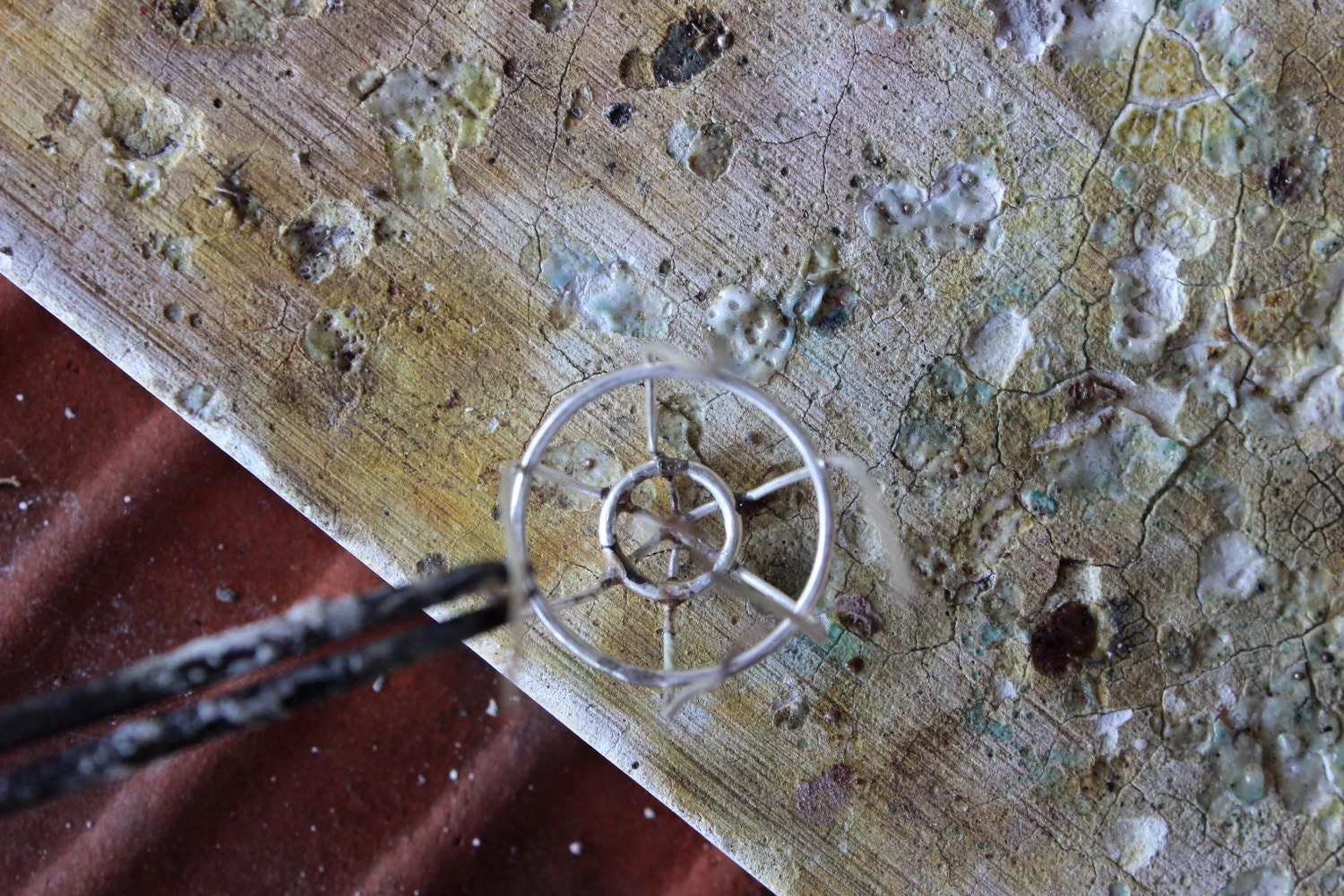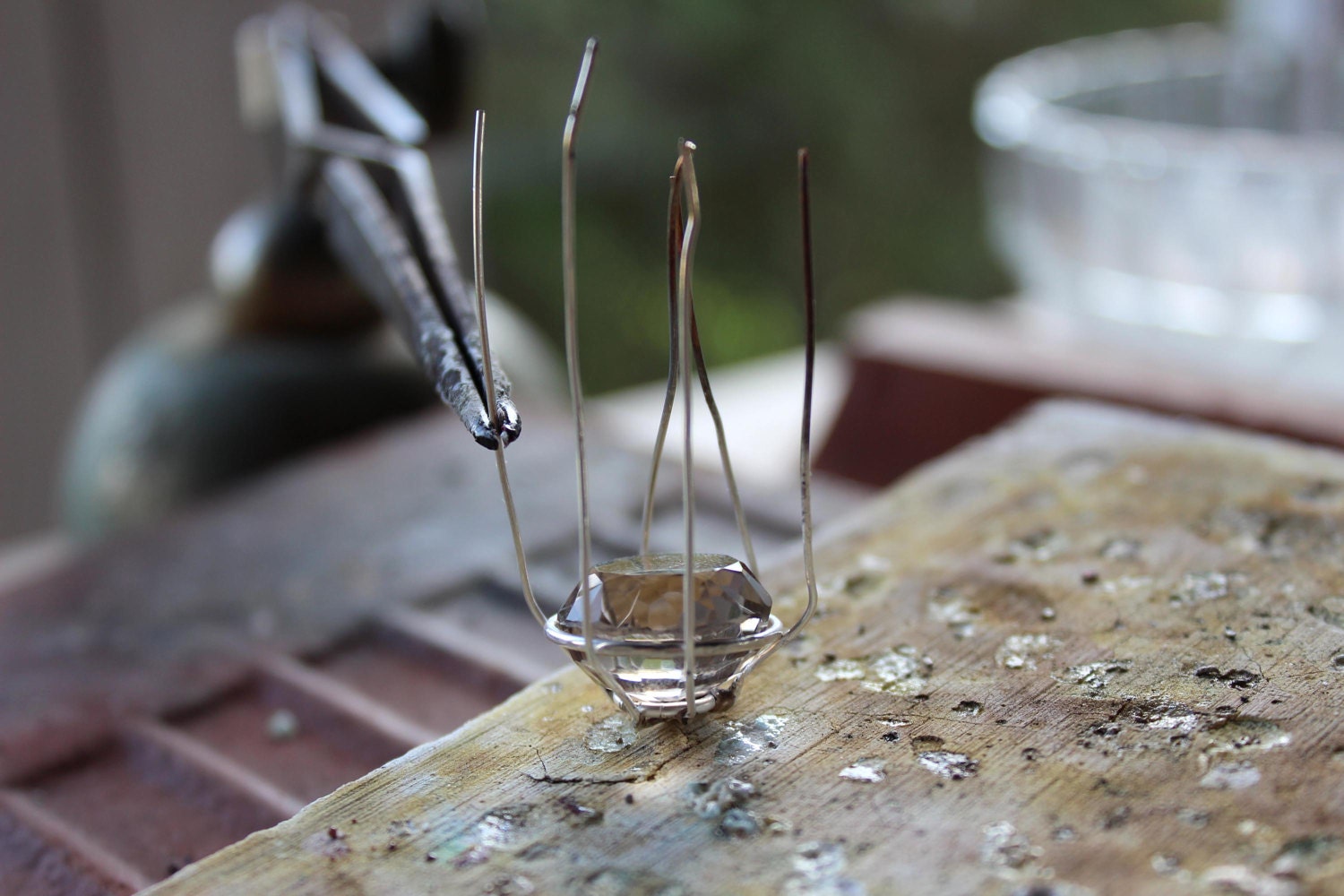 And the stacking rings, bare: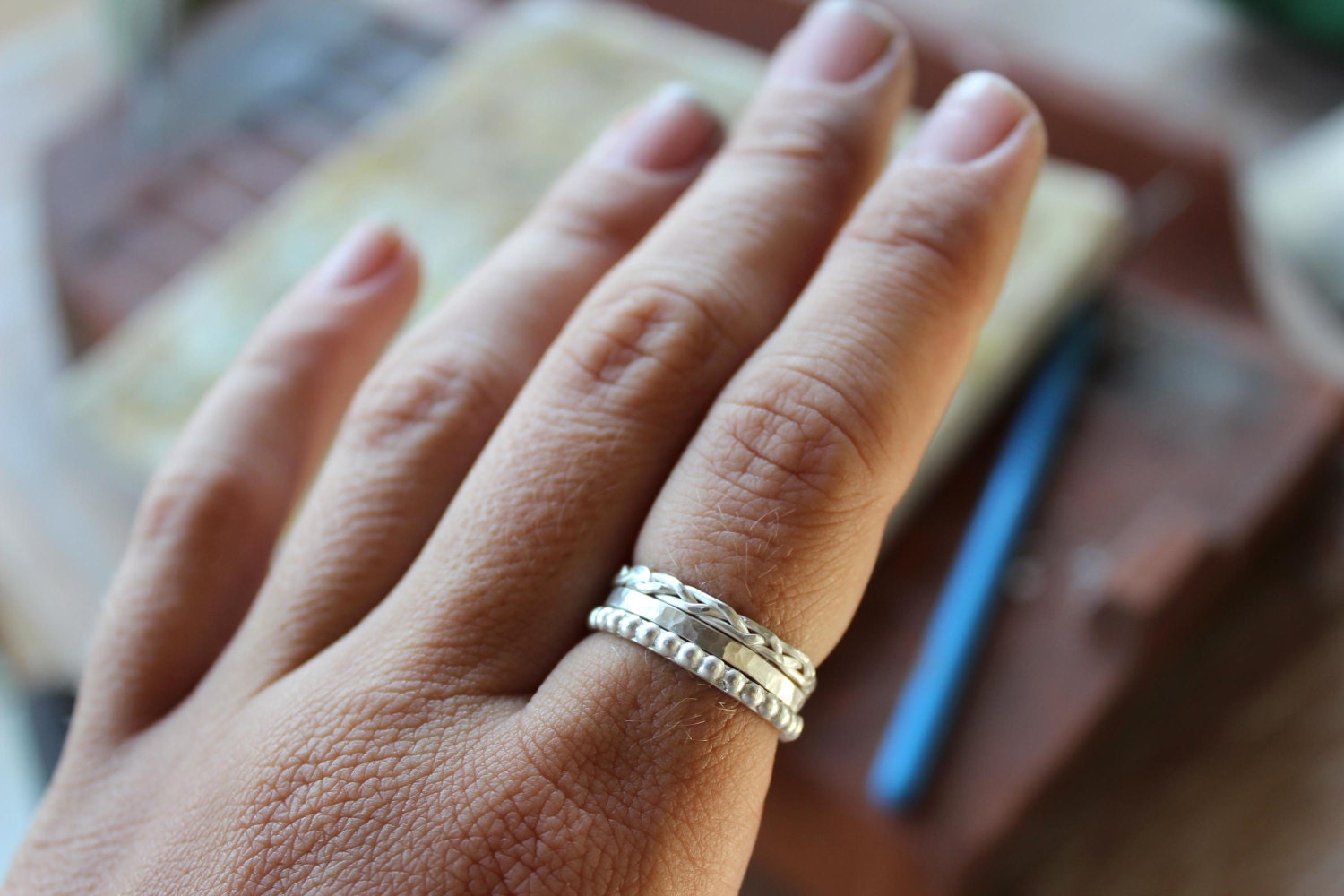 For the stone ring to stack well, I created steps to build it up a few millimeters, and cut out the center.
And then, we plated it in ROSE GOLD!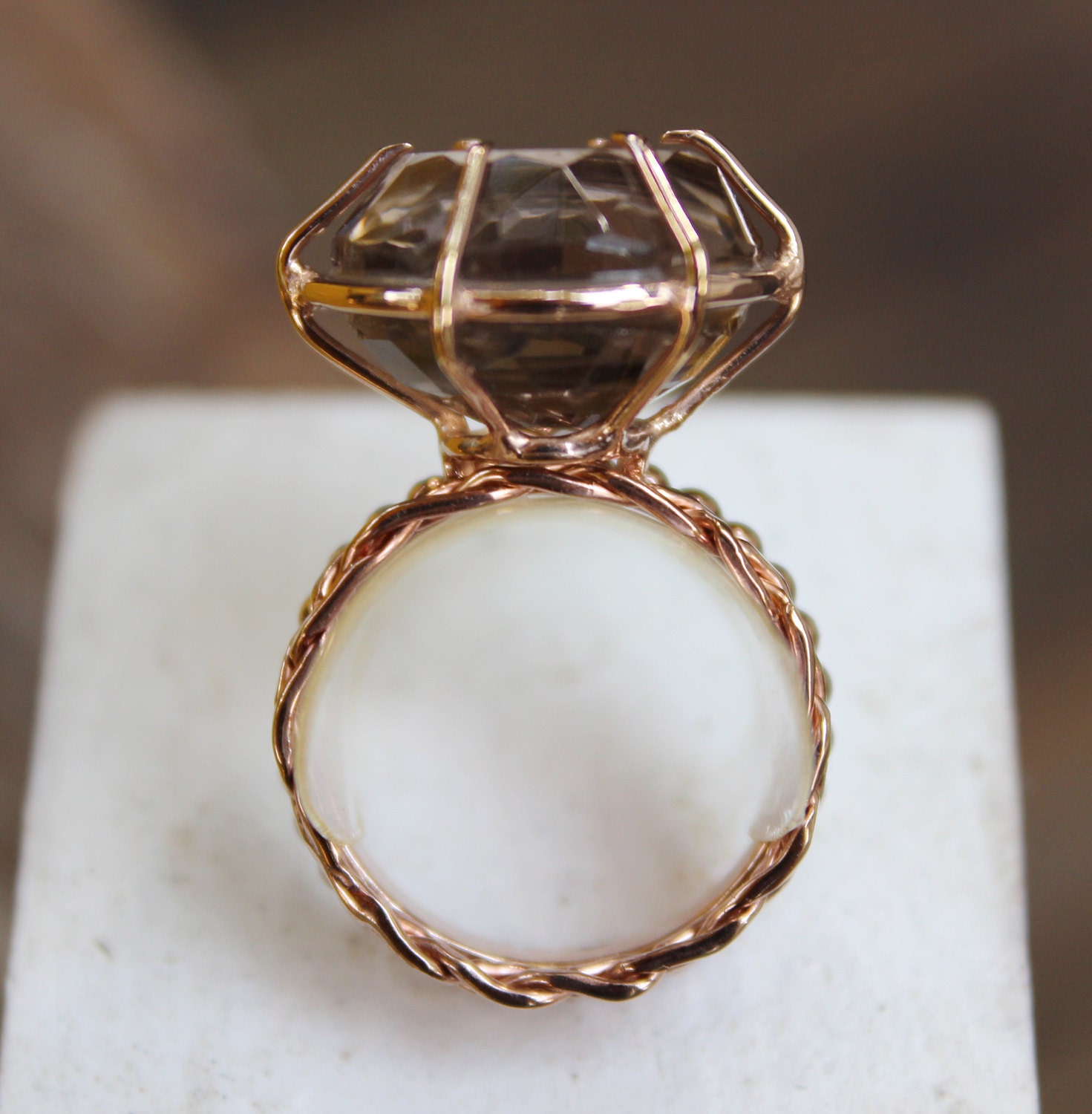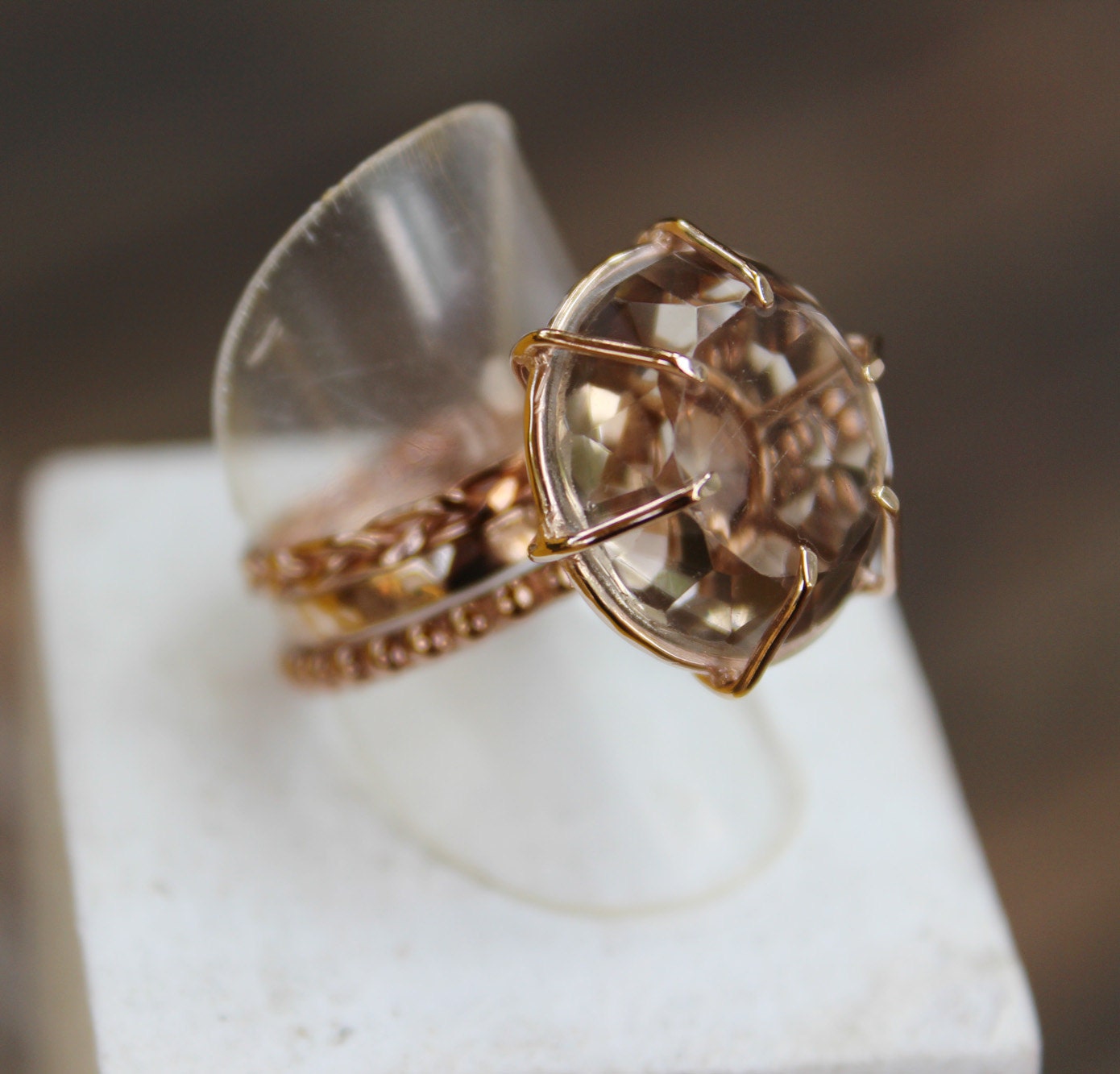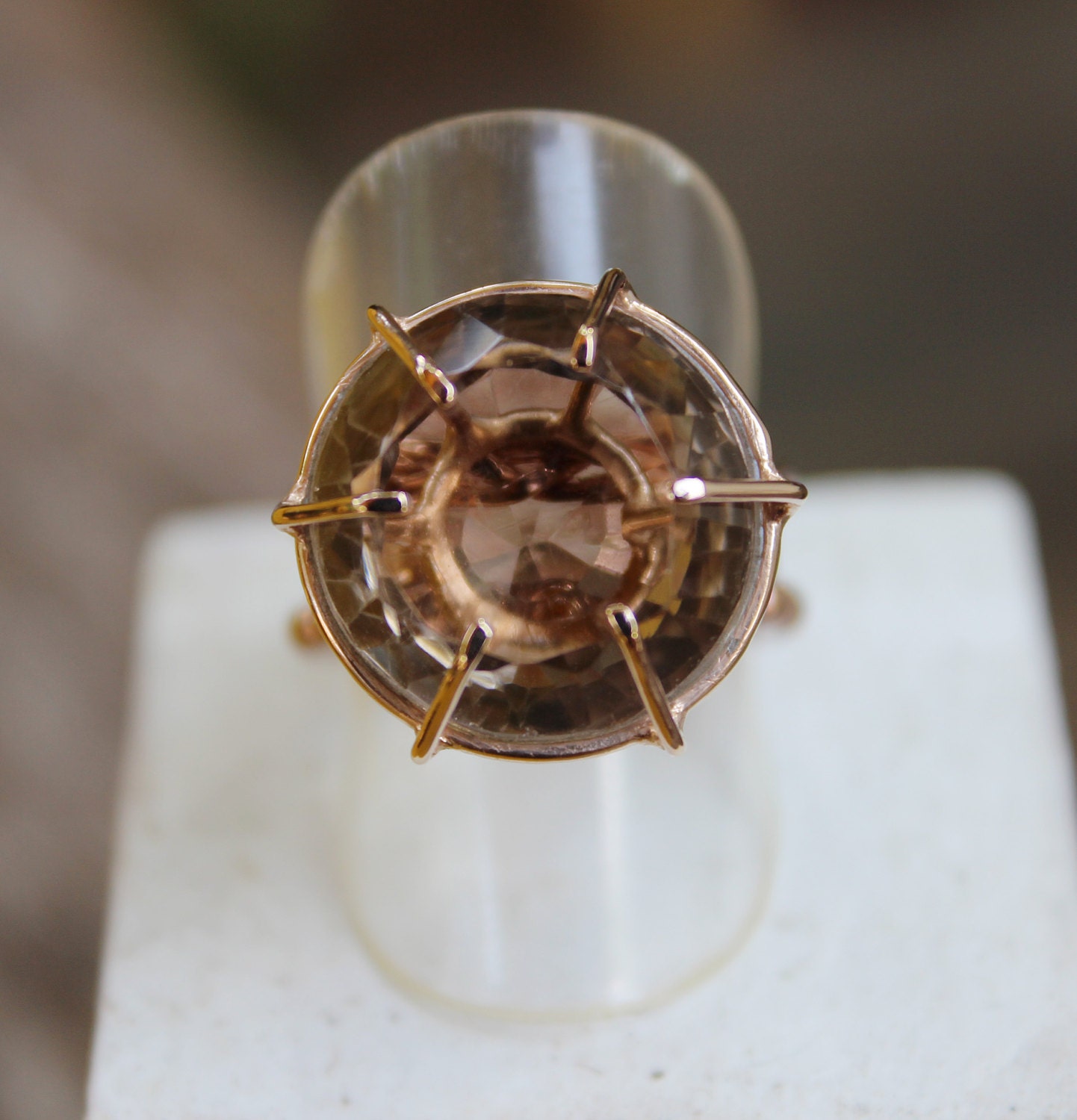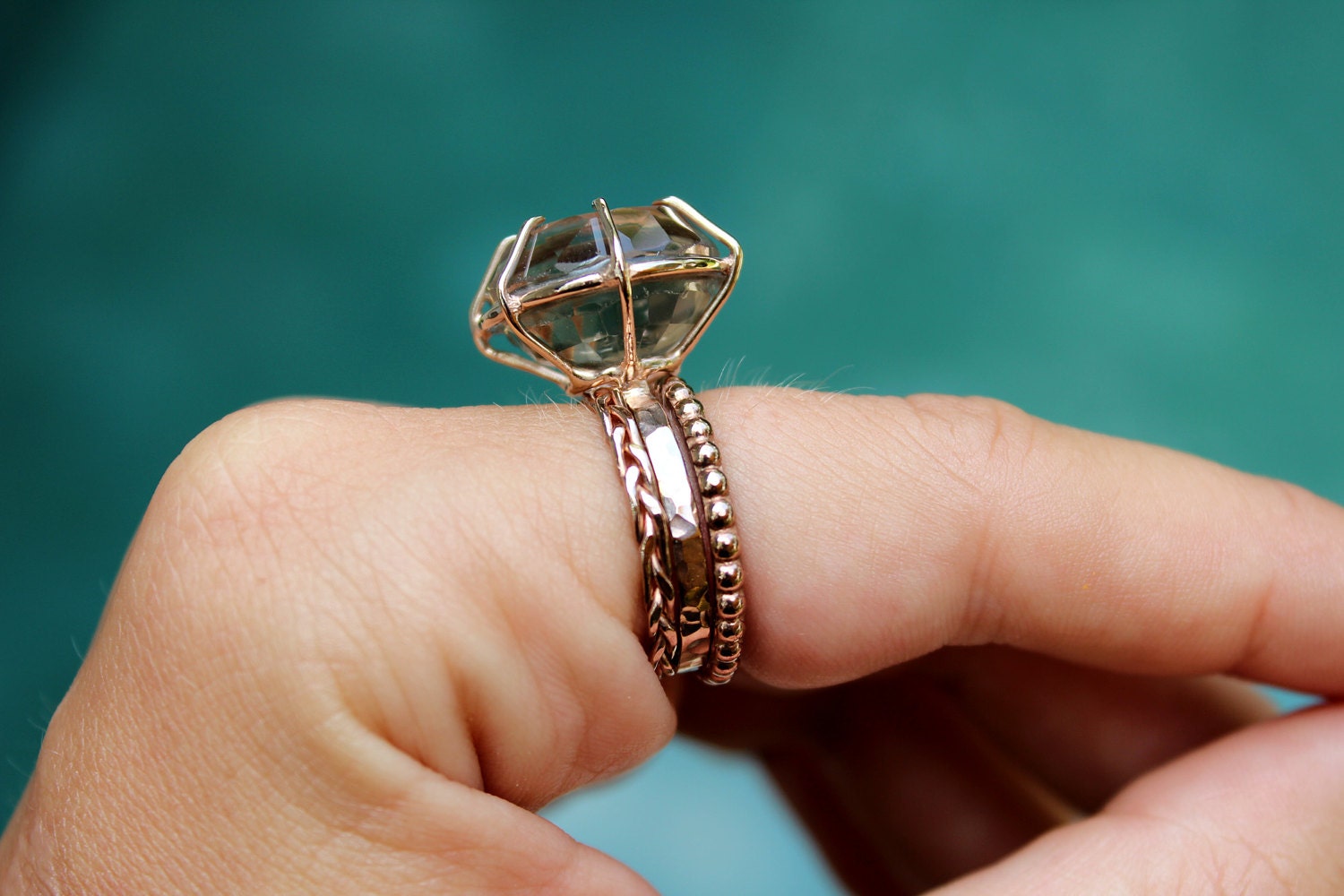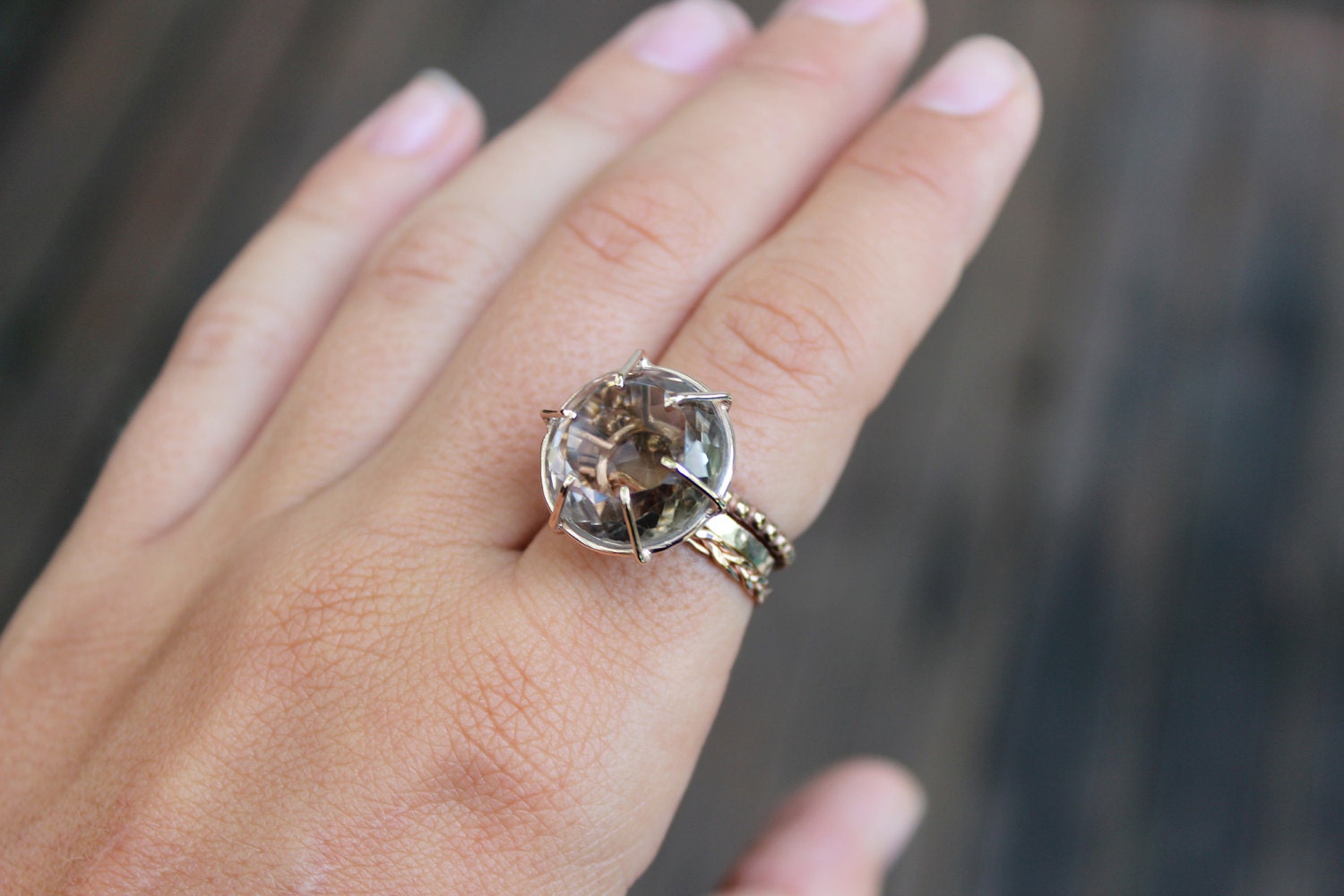 And because details make a world of difference, we added a little secret inside the beaded ring. When they were kids, they'd repeat these words to each other: Natasha would say "astrap" to Yulia, and she would answer, "rubin". She says these words are nonsensical and there's not really an English translation. So we stamped that little sentiment in Russian on the inside, too.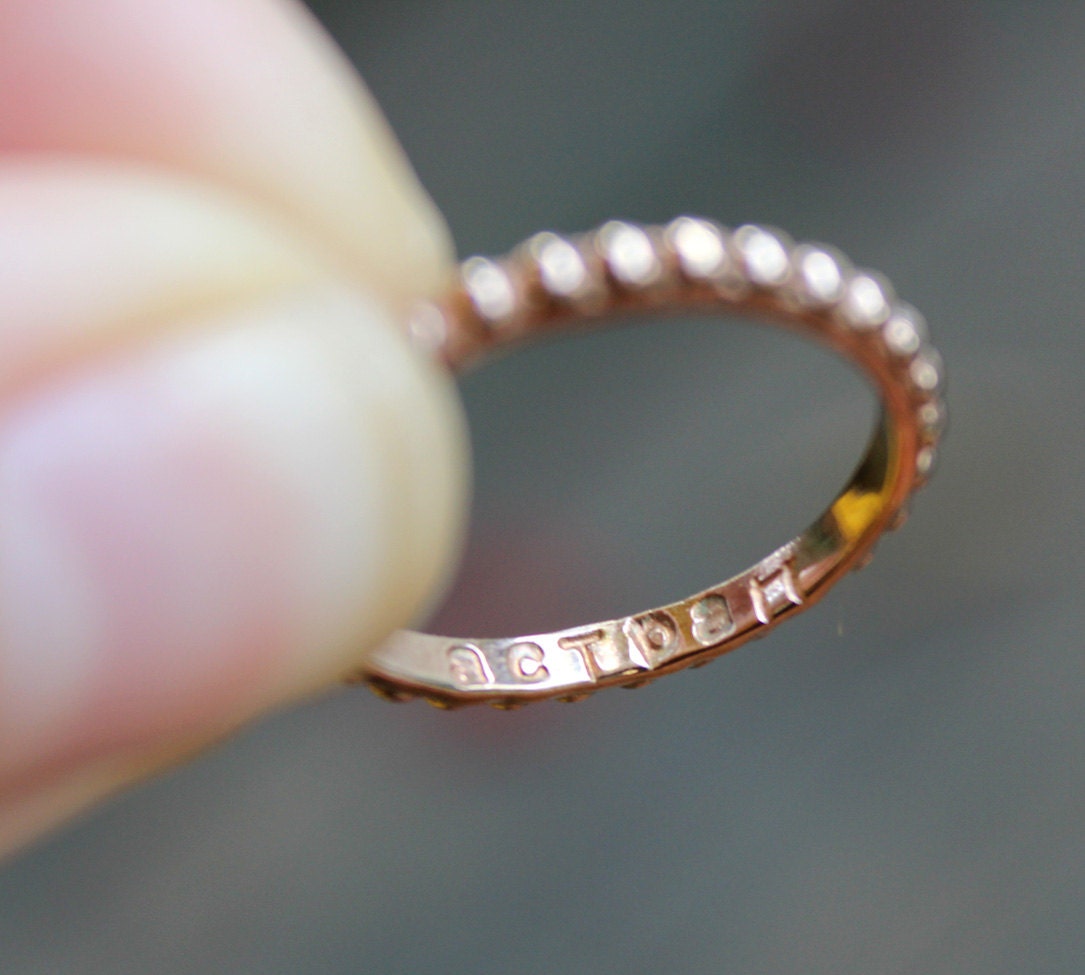 And there's a peek into the life of a custom order. And on it lives!
---
Share this post
---
---
---
0 comment